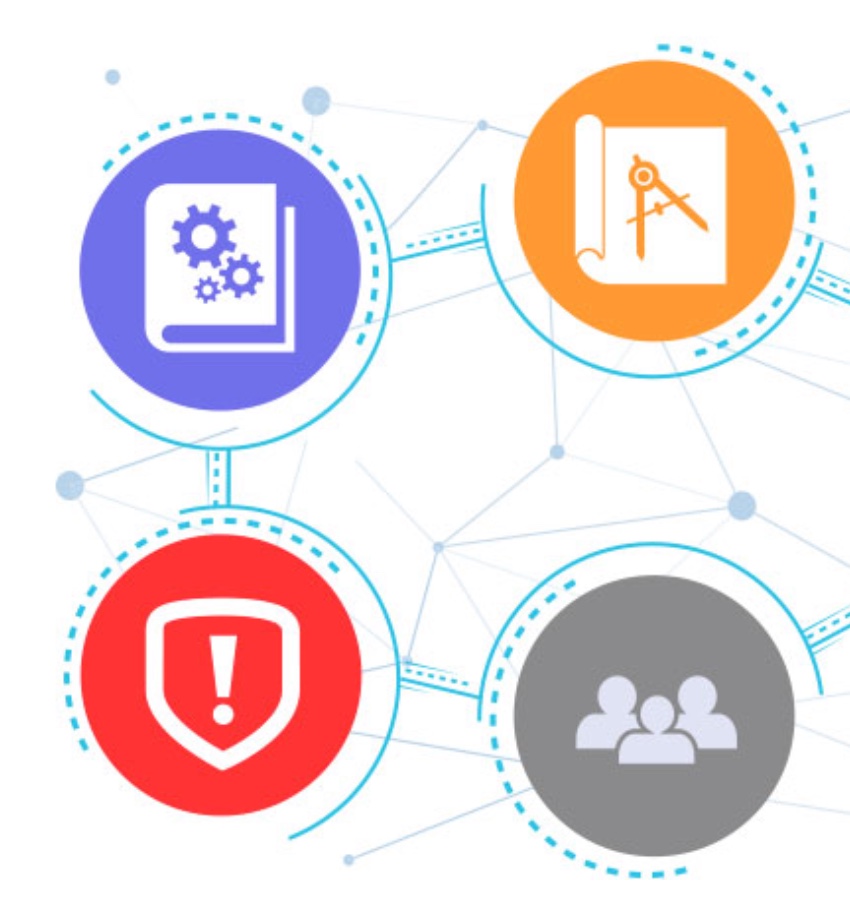 Every executive knows how critical it is to break down siloes, to connect all areas of the business and ensure alignment across the organization. We call this process "connecting the dots." I think we can all join hands and agree that companies need to ensure consistency in their messaging, business objectives and operational delivery models to ensure success.
So, why is it that most organizations struggle with the left hand having no idea what the right hand is doing? Why is it so common to see companies wrestling with disconnects and discrepancies?  If connecting the dots is really a business imperative, why are so many organizations only providing lip service to it?
The answers are fairly simple:
It's hard to do.

It's not in anyone's job description.
Connecting the dots within your organization should be a mission-critical activity. As a leader, this should be keeping you up at night. Because if you don't accomplish this, you will be continually frustrated by the fruits of a fragmented culture.
What's at stake if you don't follow through on connecting the dots? Consider these real-world examples of how this expresses itself in an organization:
Loss of Revenue –

A key customer is lost because of mixed messages and missed handoffs on an implementation of new services between account management and operations.

Lower ROI –

Your recent acquisition failed to deliver on its potential, because you failed to appropriately plan for retaining intellectual capital and key talent post-deal.

Reputational Damage –

Your sales team was heavily incented to sell a product your operations team had begun to phase out. An influx of new sales has you short-staffed and ill prepared to deliver quality results to your customers.

A Law Suit –

Employees are confused about your leave-of-absence policy, and you discover what is presented in your employee handbook is contradictory to what employees reviewed in their insurance plan documents.
I could go on.
The bottom line is this. You need a gatekeeper. You need connecting the dots to be someone's highest priority. You need a partner that can create common threads throughout your company. So, we're back to the question of who leads this charge for you?
Every facet of your business, every aspect of change you manage, every objective you execute has one thing in common. People. As a result, there is only one group within your four walls that has the depth of knowledge and breadth of understanding to ensure that employees are connected, aligned and collaborating. Surprise, it's HR.
In our experience, it's uncommon for HR to be seen as a strategic business partner. We tend to default HR to policies and procedures, benefits and performance reviews. It's time to expect more of your HR leader.
Here are a few ways you can limit confusion, chaos and costly mistakes in your business by tapping HR as a key partner to connect the dots.
Get into the habit of having HR at the table.

Even when the problem you are solving isn't a traditional function of HR, you should begin assuming someone from the department is engaged. Let's say you are revamping your supply chain operations, or maybe sorting through a client retention issue. You need HR in the room just the same as if you were talking about next year's benefit plan design.  

Set clear expectations of your HR team.

Be specific in terms of assigning responsibility to your HR leadership for ensuring alignment and consistency across the company. Make it a specific performance metric for the team and give the authority and support needed to execute.

Level up your HR expertise

. In a future blog post, we'll talk more about creating a world-class HR function, but at a high level, make sure your HR team has the strategic muscle to help you connect the dots. It may require a blended approach of complementing internal skills with some external expertise, but at the end of the day, you need business acumen and strategic, systems-level thinking from your HR leadership.

Power up your people.

It's easy to get caught up in meeting the needs and expectations of your various external stakeholders. But the old adage holds up — your people are your most valuable asset. If you invest in training and equip your workforce to listen well, ask the right questions, get to the root of problems and collaborate across departments, you will see many dots connecting themselves organically and automatically.
Have a horror story about disconnects that led to disaster? Or maybe additional strategies you've employed to break down siloes in your organization? Add your voice to the conversation by commenting below.